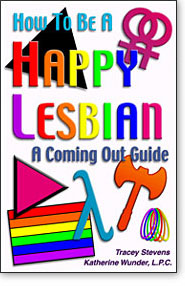 Why we are adding these programs:
With this sagging economy, and Amazon.com taking off all LGBT books from their listings for several months, Amazing Dreams Publishing has experienced a huge drop in our book sales. To keep our company and our Support and Networking groups alive and online, we are implementing some new programs to see if we can generate additional income, and we want to extend to our visitors the opportunity to make some additional money too.
What we are doing to create a win/win situation for everyone:
We've been working nonstop on a new affiliate program to sell our Ebook packages. We've developed new specialty stand-alone satellite websites, and installed software where the Ebook download addresses are protected, and we are now in the process of working on the Affiliate program.
Who can sign up for this program?
Anyone who owns a website, has a Myspace, Twitter, Facebook, or any other social networking page, writes a blog, or is a member of a newsgroup or any other group, our Amazing Dreams Affiliate Program can easily make you money!



If you own a website or a social networking page that is for lesbian or bisexual women, or if you belong to groups where these types of discussions are common, our Coming Out and Sensual Ebook packages would be a great way for you to earn extra money. You can see our Support Packages here:
Coming Out Support Package for Gay, Bisexual and Questioning Women
Women Loving Women Sensual and Relationship Support Package



We also have an Ebook package for straight and bi men who love women which can be sold from a variety of different websites:
Lesbian Sex Tips Package for Men



If you are interested in our affiliate program, please fill out the form below and we will contact you as soon as it is online
How much money can I earn?
You will receive a 30% commission for every package you sell. Our Ebook packages are priced at $19.95, so your commission would be $5.85 per sale. If anyone signs up to become an affiliate under you, you will also receive a commission for each package they sell!



This is a win/win situation for everyone concerned, so if you have a website, social networking page, blog, or belong to any groups, just download one of our affiliate banners or post a text link, and start generating additional income.

Other things we are doing to raise money:
We are also working on another moneymaking website, and all of you can be involved. We believe that our new website will help everyone during this financial crunch! The software is being developed right now, so we'll let you know when it's ready to go!
How can I find out more?
If you have a website, blog, social networking page, like Facebook, Twitter, or Myspace, or are a member of a newsgroup or any other groups, and you'd like to sell our Ebook packages via text links or banners, please fill out the form below.